20 Creative Business Cards That Are More Than Business Cards
Whether you're attending a conference or a networking event, having a business card is a must-have! Business cards are the most convenient way to pass a bit of your business onto potential clients or business partners. It should give them a taste of who you are, what your business is all about and leave a lasting impression. To truly stand out from the pile of business cards on someone's desk and leave that lasting impression, you need to get creative. No matter if you've been in business for 10+ years or are a brand new startup, adding some creativity to your business care can have a huge impact.

Forget the classic rectangle shape and sturdy cardboard of traditional business cards and opt for a conceptual design that embraces elements of your brand. Whether you change the shape, or throw out the cardboard all together, having a creative concept is key. Yes, the design is important, but having a relevant concept that speaks to potential clients is essential. Like a dermatologist printing their business information on a cotton pad to a butcher having meat cleaver shaped business card, the design is secondary is the clever concept.

To inspire you to create your own conceptual business cards, here are 20 designs have used design, a bit of wit, functionality and an amazing concept to create something practical but awesome.

Bakers Bread Business Card
With an oven-baked glow and bread shape, this unique business card is perfect for bakery or cafe owners. The textured look and feel created by the letterpress printing technique makes each business card look even more like an actual slice of freshly baked bread.

Mini Skater Business Card
Believe it or not, these miniature skateboards are actually business cards. Made with wood these 'cards' features a skull design and grip tape on one side with business details on the other - the only thing missing is the wheels. It is the perfect card for anyone selling skater products - boards, shoes, gear - or for a skate park owner.

Cotton Pad Business Card
Whether your an esthetician or dermatologist, this business card truly captures the essence of what these skincare professionals do. Printed on real cotton pads, it is a great way to leave an impression on potential clients as it is something you wouldn't expect to find in a pile of business cards.

Growing Seed Business Card
The textured paper of this business card is not only interesting to look at, but also houses plant seeds which when planted transfers into some beautiful greenery. Whether you have a vegan restaurant, nutrition company or nursery, this business card is a fun and exciting way to incorporate your brand into a customer's everyday life.

Sand Paper Business Card

There's no denying that our sandpaper business cards speak for themselves. Whether you're a woodworker, general contractor or painter, our sandpaper business cards will say you're passionate about your business. Printed on genuine sandpaper, these cards have a rough surface that's suited for simple and one color designs. Let your cards do the talking!
Peat Moss Business Card
Peat moss is such a versatile product which can also be printed on. Using this unique and textured material for your business card will make yours stand out from the rest. This particular design is perfect for a potato farm or jacket potato restaurant, but the use of peat moss means that you can change the shape to an apple, beetroot or any other type of product to suit your brand.

Optical Illusion Business Card

Using an optical illusion with cutouts and two-tone coloring creates a playful yet creative business card. Perfect for a special effects expert, animator or graphic designer, this design will show off your creative edge while giving potential clients your contact details.

Concrete Textured Business Card
Whether you have a construction company or you're just looking for a cool textured business card, this concrete card is for you. The concrete-like look and feel is created by using a stone texture effect which is beautifully contrasted by the gold foil print.

Pineapple Print Business Card
There's nothing more luxurious than gold foil on any business card. Add a unique die-cut shape and rich black lettering like this pineapple design and you'll have a showstopper business card. No matter what business you run - event planner, fruit supplier or smoothie shop - it is definitely something that potential customers will remember.

Asterisk Business Card

Not all business cards are meant to be one dimensional. This awesome asterisk business card can be flattered when in someone's pocket and then be easily assembled to create a three dimensional, pop up card. Perfect for an editor, creative director or publisher, it is will have everyone asking, "why didn't I think of that?"

Bark Business Card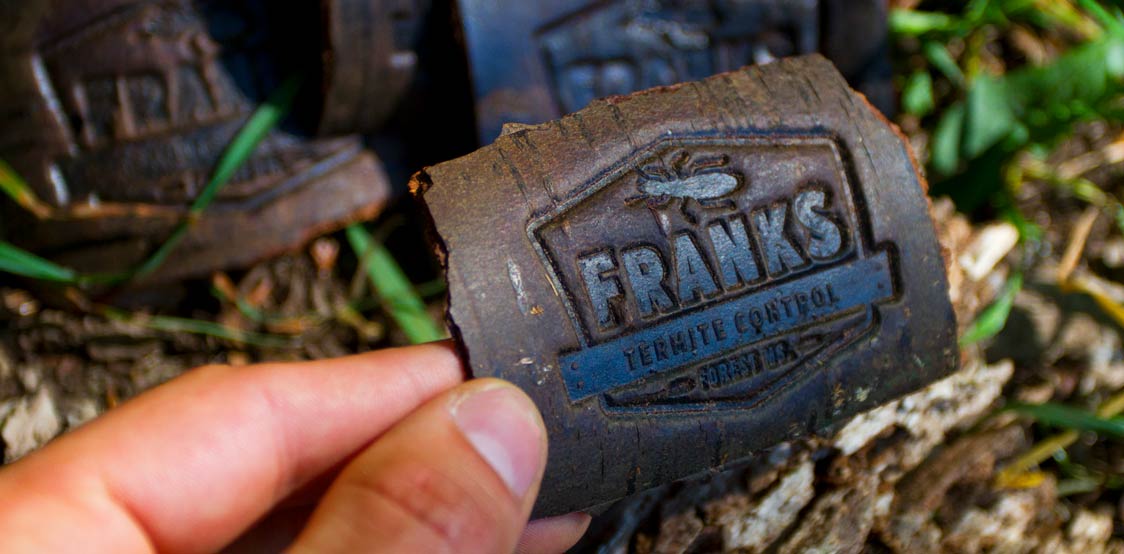 Using non-traditional materials like this termite infested bark harvested from fallen trees will always have your business card stand out from the rest. It is simple but stunning and is perfect for a pest control company.

3D Business Card

3D design has become more and more popular over the past few years so why not use it when creating your business card. It's the perfect way to promote an industrial design company or architecture firm.


Baby Bump Business Card
A simple change in texture can create a lasting impression on potential clients. This baby bump business card does just that with the clever little pregnant belly. There's no better way to promote your OBGYN practice or birthing classes than with this unique card.

Drywall Tape Business Card
Give your potential customers a literal feel for your business by giving them a piece of drywall tape. Simply print your business information on a roll of drywall tape and you're good to go. It is a simple but smart way to advertise your company while also giving them a taste of what your business does.

Bag It Business Card
Using multiple printing techniques (die-cutting, delicate scoring and screen print), this handmade 100% recycled brown paper bag business card is truly something special. When flat it is a practical business card, but when opened it transforms into a three-dimensional paper bag! Ideal for grocery store owners.

Wood Cut Business Card
Whether you run a wood company or furniture store, these wooden business cards are both beautiful and environmentally friendly. Made of reclaimed wood collected from fallen branches, the business card was created using laser etching and screen printing. The bark edges and wood stain add a beautiful final touch to this stunning business card.

Sea Shell Business Card
Imagine advertising your seaside restaurant or surf school with this beautiful three-dimensional shell shaped business cards. The white 'shell' with black lettering is simple but elegant.

Puzzle Business Card
There is nothing more memorable than an interactive business card like this mini puzzle one. Perfect for a kindergarten, after-school program or babysitting company, it is a smart way to give parents your details while giving their kids something to do.

Sliced Business Card
Using a custom die cut can create an amazing shaped business card like this incredible meat cleaver. The silver foil edging further added to the knife effect by creating the impression of a sharp edge. It almost looks like this business card can slice through a pound of meat.

Bread Clip Business Card
Having a business card that is informative, but also functional is always an added bonus. This bread clip business card does just that. If you're a grocery store or bakery owner, these business cards may become part of your customers household and therefore your brand will always be top of mind.

Conceptualising and creating a business card that is both beautifully designed while still being relevant to your brand is difficult. But with the right concept, designer and printing company like Jukebox which created all the above business cards, you create something that will leave a lasting impression.