Custom Saddle Stitched Booklets
Nothing beats the feeling of seeing your work published in a premium bound book. Choose our saddlestitched booklets if you're looking for a stylish way to present your catalog, event program, playbill, portfolio, or any type of informational document. Saddlestitched booklets are cost effective, quick to produce, ideal for booklets with low page counts, and have a very professional appearance! We offer coated and uncoated stocks with several textures, as well as various coatings with modern finishes.
Custom Coil Booklets
Brand your business with custom coil booklets. Coils come in various sizes. Jukebox booklets are a stylish and professional package for your information, portfolio or writing.
Perfect Bound Booklets are Classy!
Suited for booklets with higher page counts, Perfect Bound Booklets speak class, quality and professionalism. Perfect Bound Booklets are perfect - for housing beautiful designs for your portfolio or any business looking to showcase products or writing.
Custom Size Booklets
that meet your needs
Looking for a unique size or even shape? We can produce anything you can imagine with various coatings.
Request your custom quote today.
Coil Rings in 3 Unique Colors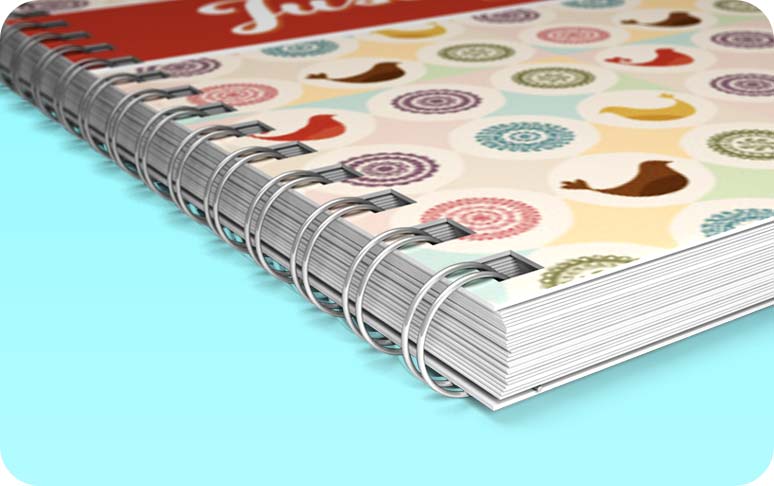 Brushed Silver
Shiny Gold
Matte Black
Why Choose Saddlestitched Booklets
Available with Same Day service
Available with a self cover or hard cover
Ideal for booklets with a low page count