Custom Sticker Printing in Toronto
Forget the boring, rectangle bumper sticker, and boost your brand with custom shaped stickers. No matter what business you're in - a coffee shop, digital agency or spa - create awareness for your brand or event (for a fraction of the price of traditional advertising) with custom stickers. Plus using stickers as advertising is the cooler option too. Made from durable vinyl with scratch resistant ink, our custom stickers are tough, water and humidity resistant, and, most importantly, last longing. Whether you're using your stickers as a free giveaway to customers or as product labels, our custom sticker printing service offers you stickers of any shape and finishing (matte, gloss, reflective or transparent).
Why Customers Love Our Custom Sticker Printing
Weather Resistant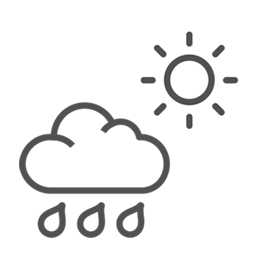 Come rain, wind, sunlight, snow or humidity, all our custom stickers are made to withstand most weather conditions. All our stickers have the durability of up to five years.
Easy-To-Peel
No more hassling with rough edges trying to remove your sticker from the sticker sheet. For a seamless, stress-free experience, all our custom stickers are Easy Peel.
1-Day Turnaround
Need your custom stickers tomorrow? Well, we have a one-business-day turnaround which is perfect for last minute projects and tight deadlines!
Long Lasting
We do custom sticker printing on the most robust vinyl with scratch resistant ink making it incredibly tough and long lasting.
Get Creative with Custom Shaped Stickers
From spanner-shaped stickers for a repair shop to mug-shaped labels for a coffee shop, we can create any sticker shape you desire.
Super Gloss or Super Matte?
Our Super Gloss stickers are extremely shiny and offer brilliant colors. For a softer and more subdued look, choose Super Matte coating. Both are equally excellent in quality and durability, so the choice is yours!
Visit us at our Liberty Village Location!
107 Atlantic Ave (Suite 203)Toronto, ON M6K1Y2(647) 795-0033
View MapLocation Hours:Temporarily Closed due to COVID-19Chat:Weekdays: 10:00 AM - 8:30 PM EST
Phone:Weekdays: 12:00 PM - 8:30 PM EST
Popular FAQ

Design Guidelines
Have a question?
Ask Away!
Design Considerations
Design Considerations for Stickers - NEW
Trusted by These
Great Brands




Great Products,
Happy Customers