Order Custom Circles Stickers in Vancouver Today!
Boost your brand identity with circle stickers customized with your very own design. Our custom printed stickers are produced on the strongest vinyl and with scratch resistant inks, making them remarkably tough and long lasting. Order and pickup your circle stickers in Vancouver today.
Why Customers Love Our Custom Sticker Printing
Weather Resistant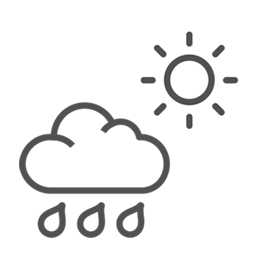 Come rain, wind, sunlight, snow or humidity, all our custom stickers are made to withstand most weather conditions. All our stickers have the durability of up to five years.
Easy-To-Peel
No more hassling with rough edges trying to remove your sticker from the sticker sheet. For a seamless, stress-free experience, all our custom stickers are Easy Peel.
1-Day Turnaround
Need your custom stickers tomorrow? Well, we have a one-business-day turnaround which is perfect for last minute projects and tight deadlines!
Long Lasting
We do custom sticker printing on the most robust vinyl with scratch resistant ink making it incredibly tough and long lasting.
165 West 4th AveVancouver, BC V5Y1G4(604) 683-0097
View MapLocation Hours (for Curbside Pickup only):Weekdays: 9:00 AM - 5:30 PM PSTChat:Weekdays: 7:00 AM - 5:30 PM PST
Phone:Weekdays: 9:00 AM - 5:30 PM PST
Popular FAQ

Design Guidelines
Have a question?
Ask Away!
Design Considerations
Design Considerations for Stickers - NEW
Trusted by These
Great Brands




Great Products,
Happy Customers