Social Distancing Floor Stickers
Our Floor Stickers will help promote social distancing so that individuals can remember how a small change on their part can make a big positive impact on the health and safety of their community.
Why Customers Love Our Custom Sticker Printing
Weather Resistant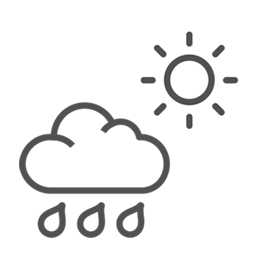 Come rain, wind, sunlight, snow or humidity, all our custom stickers are made to withstand most weather conditions. All our stickers have the durability of up to five years.
Easy-To-Peel
No more hassling with rough edges trying to remove your sticker from the sticker sheet. For seamless, stress-free experience, all our custom stickers are kiss cut making them super easy-to-peel.
1-Day Turnaround
Need your custom stickers tomorrow? Well, we have a one-business-day turnaround which is perfect for last minute projects and tight deadlines!
Long Lasting
We do custom sticker printing on the most robust vinyl with scratch resistant ink making it incredibly tough and long lasting.
Most Popular Questions
What are Social Distancing Stickers?
 Over the past few weeks, social distancing has become the norm for people all over the world. The term social distancing refers to the measures put in place by public health officials to help stop or slow down the spread of highly contagious diseases. This allows the healthcare system to become more prepared and care for critical patients without the constant overwhelm of new infections. 
For the public, this means keeping your distance — usually six feet — from those around, especially when out and about. Social distancing does not only apply to more significant, once-off/yearly gathering, it also applies to everyday gatherings. From visiting a shopping mall and grocery store to visiting a bank or a beach (to name a few places), the public has to practice social distancing in every aspect of their lives.
For many businesses, this has meant adjusting their operations, implementing a work-from-home policy, and, in some unfortunate cases, closing their doors until further notice. Retailers that provide the public with essentials (grocery stores, pharmacies and banks, to name a few) have needed to adjust while keeping their doors open to the public. With retail stores being visited by hundreds of people daily, it has become essential that measures are put in place to ensure in-store customers keep their distance from each other. To protect both staff and customers, retailers have placed hand sanitizer at entry and exit points, limiting the number of customers entering the store and using social distancing stickers.
Social Distancing Stickers For Business
If your business is being frequented by numerous customers every day, you must enforce social distancing. One measure that has seen plenty of success and has been implemented throughout the world is social distancing stickers. Originating in grocery stores, and quickly spreading to other stores that have large numbers of people queuing, social distancing stickers have become a common and popular way to enforce this new norm. These stickers guide customers to keep their distance from each other without the assistance of additional in-store staff.
The social distancing stickers — the most popular being brightly coloured and around 12-inch circles — are placed on the floor six feet apart. This is done explicitly in areas where customers queue like at tellers and outside store as people are gathered in close proximity. The social distancing stickers visually inform customers visiting retailers exactly where to stand when queuing to both practice social distancing and decrease their rest of infection. 
A Quick & Easy Fix
Social distancing stickers have become as popular as they are because it is quick and easy for retailers to implement. Taking a few days to design, print and deliver, social distancing stickers are easy to apply, durable can be ordered in bulk and can be placed both indoors and outdoors. These stickers are an effective way to protect your staff and customers from any infectious disease.
Over this time of uncertainty, businesses need to show solidarity with its customers by playing its part in flattening the curve. The sooner social distancing measures are introduced for your brand, the slower infection rates will be.
What is physical distancing? Why 6 Feet?
As a recommendation by health authorities, 6 feet of distance should be maintained between everyone in public spaces to prevent the spread of COVID-19.  
Can I order other shapes aside from a circle?
Yes! We will have other shapes, including custom, available for instant ordering soon. In the meantime, we're happy to accommodate your order via a custom order. Please start a chat or phone us so one of our reps can help you get an order started.
What makes this different than our regular matte coating?
We coat our floor decals with an anti-slippage texture which is specifically meant for people to walk on, so not only does it protect your design but also safe to use.
Do you offer special pricing for government & healthcare institutions?
Absolutely! Our government and healthcare institutions have our top priority, so please email quotes@jukeboxprint.com for discounted pricing.
Do you only make social distancing stickers?
We're not limited to social distancing stickers and happy to print any design you need for your business or next event! All designs must be original though, and we reserve the right to deny any designs that infringe upon copyright laws or be could be seen as incendiary, violent, or hateful. 
How fast can floor stickers be produced?
All of our stickers are produced on a 1 day turnaround time.  This means that you can have your stickers the next day if you have your artwork approved by 9:30am PST the previous day.
Is there a gloss coating available?
Due to slippage and safety reasons, only Super Matte and Permanent Matte are available for floor stickers.
What sizes do your floor stickers come in?
Our floor stickers can be made in any custom size you wish.  Please email stickers@jukeboxprint.com if you have any questions or custom inquiries.
Which floor sticker stock should I use?
We recommend our Super Matte for use indoors such as on the floor, on glass, or on a wall. For outdoor use such as on pavement, cement, or brick, we recommend our Permanent Matte. All of the listed stocks have a protective layer of laminate on it to increase durability of the signage.
Are floor stickers removable?
Our Super Gloss and Super Matte stickers are removable for an easy clean up.
Can you help design / set up my stickers?
If your stickers are text based or if you have all the elements of your design (i.e. high quality logo, text, etc.), we're happy to assist with layout and setup of your stickers. Please email stickers@jukeboxprint.com for any inquiries.
What is your minimum quantity?
We can produce even just 1 sticker if needed.
Load More
Have a question?
Ask Away!
Trusted by These Great Brands




Great Products, Happy Customers