Free Custom Stickers - One Day Only!
Promo Expires March 20th (12 PM PST) - THIS PROMO IS NOW OVER!
Yes, you read that correctly, we're giving away free stickers to everyone! We have already produced thousands of free stickers for happy customers, so why not get your very own? Simply place your order, upload your original print-ready design, and we'll mail you a pack of 10 Super Matte stickers with your very own design - all for free!
To qualify for this promotional giveaway, you need to submit the following:
• An ORIGINAL, high-quality design
• A single design no bigger than 4" x 4" in shape and size
• A print ready-ready design file as you will not receive any design proof.
This giveaway is only valid for a limited time (until March 20, 2020 12 PM PST), so place your order right away to get your hands on a free set of 10 custom Super Matte stickers! Don't have your design ready? No problem, you'll have up to 1 week to upload your print-ready file to your order.
Why Customers Love Our Custom Sticker Printing
Weather Resistant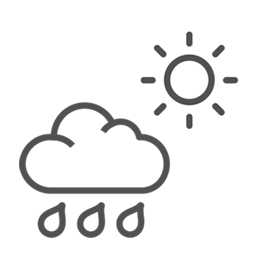 Come rain, wind, sunlight, snow or humidity, all our custom stickers are made to withstand most weather conditions. All our stickers have the durability of up to five years.
Easy-To-Peel
No more hassling with rough edges trying to remove your sticker from the sticker sheet. For a seamless, stress-free experience, all our custom stickers are Easy Peel.
1-Day Turnaround
Need your custom stickers tomorrow? Well, we have a one-business-day turnaround which is perfect for last minute projects and tight deadlines!
Long Lasting
We do custom sticker printing on the most robust vinyl with scratch resistant ink making it incredibly tough and long lasting.
Create Your Own Custom Sticker Design
Get creative and design your own sticker. With a few simple clicks, you can create your very own custom sticker design with our Online Sticker Maker!
Need A Little Design Help?
Save yourself time and get some design help by using our sticker templates to create your own sticker design now!
Popular FAQ

Design Guidelines
Most Popular Questions
What style of sticker will I receive?
The style of these stickers will be Classic Cut printed on Super Matte and you will receive 10 qty of 1 design. The shape can be customized to anything you want but must be within 4" x 4".
Is shipping included?
Yes! Your stickers will be shipped via Canada Post Standard Mail, which is a non-trackable service.
Will I receive a design proof?
No. All designs submitted for this sticker giveaway will be printed "as is." We, therefore, encourage you only to submit print-ready files.
What is the turnaround time for Stickers?
The production time is approximately 7-10 business days from the order date and mailing time will follow. However, please expect for this to increase based on the volume we receive on this giveaway.
Is this giveaway sponsored by any other companies?
No - this is the sole endeavor of Jukebox Print.
How long is the giveaway running for?
From Thursday, March 19th, 12 PM PST to Friday, March 20th, 12 PM PST.
What is a Print Ready File?
We prefer Adobe Illustrator .Ai files with an artwork layer and an outline out layer that indicates the cut shape of the sticker. The outline layer will be the cutout shape of your sticker. Please make this cut line a minimum of .25pt. Please ensure that your image resolution is 300dpi or higher. We accept both CMYK and RGB File types for printing.
Follow the link to our blog where we have an in depth tutorial on how to do this properly! 
What is a Super Matte Sticker?
Super Matte is durable high quality coating that leaves a subdued and soft texture on top of the sticker.
Can I pick up my stickers instead?
No, this giveaway is only available with Canada Post Regular Mail.
What will be the size of the stickers I receive?
You can order up to 4"x4" sized stickers!
What kind of artwork can I make into stickers?
We only accept ORIGINAL artwork! This means we reserve the right to deny any designs that infringe upon copyright laws or be could be seen as incendiary, violent, or hateful. Orders with images copied or downloaded from the internet will be cancelled.
What are the Giveaway restrictions?
The Custom Sticker Giveaway is only available to US and Canadian residents. Future giveaways will be open to international residents soon! Only one order is valid per household.
Load More
Have a question?
Ask Away!
Design Considerations
What are the design considerations?