The classiest cards with the smoothest texture
Silk Matte business cards take your print from simple to stylish. The suede-like luxurious feel of this product will never be mistaken for an average coated card; the smooth finish will complement any design. This remarkably silky texture creates a pleasing contrast to the subtle aesthetic, with no added shine to interfere with your design. Silk Matte cards are made to last - the coating adds layer of durable quality and a level of protection to the print. This is a remarkable coating with incredible value that everyone can afford.
Silk Matte coating can be ordered in a variety of thicknesses as well as different print outputs to cover all your needs. Choose Digital output or Same Day Service for your quick deadlines. Choose Offset output for the highest print quality and best prices.
Once you've experienced the stunning results, we know you'll want to choose Silk Matte for your other print products as well. We can produce flyers, invitations, booklet covers, and even stickers with this premium coating.Consider the addition of die-cut shapes, rounded corners or coloured edges with this product for the ultimate impact - Request a Print Quote for Silk Matte products with specialty additions.
DIY Design Templates
Creating your own artwork is easy using our free templates. Use our Online Creators to build your own or customise our pre-built template designs.
Silk Matte Laminate Business Card Pricing
| | | | | |
| --- | --- | --- | --- | --- |
| 16 PT Same Day | 100 | 250 | 500 | 1000 |
| | $83 | $117 | $151 | $253 |
| | | | | |
| --- | --- | --- | --- | --- |
| 20 PT Same Day | 100 | 250 | 500 | 1000 |
| | $110 | $142 | $198 | $318 |
| | | | | |
| --- | --- | --- | --- | --- |
| 24 PT Same Day | 100 | 250 | 500 | 1000 |
| | $139 | $199 | $299 | $469 |
| | | | | |
| --- | --- | --- | --- | --- |
| 16 PT | 100 | 250 | 500 | 1000 |
| | $59 | | $99 | $159 |
| | | | | |
| --- | --- | --- | --- | --- |
| 16 PT | | 500 | 1000 | 2500 |
| | | $119 | $149 | $299 |
| | | | | |
| --- | --- | --- | --- | --- |
| 20 PT | 100 | 250 | 500 | 1000 |
| | $69 | $89 | $124 | $199 |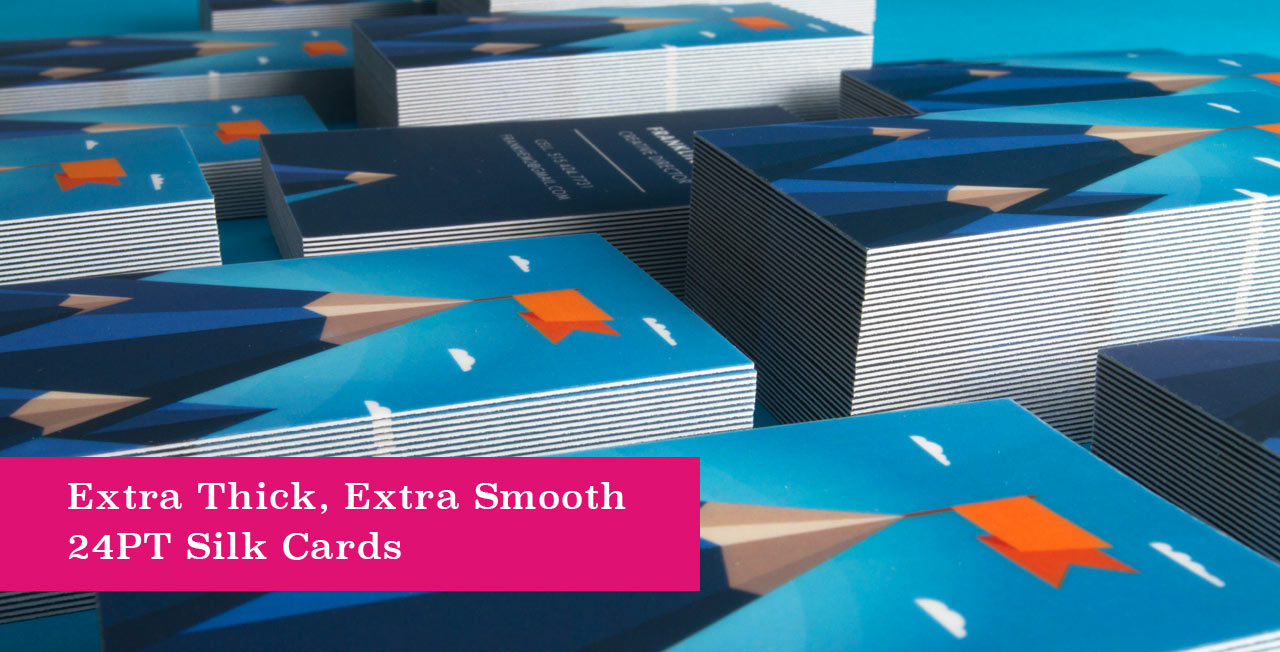 FAQ
View more in Support Center