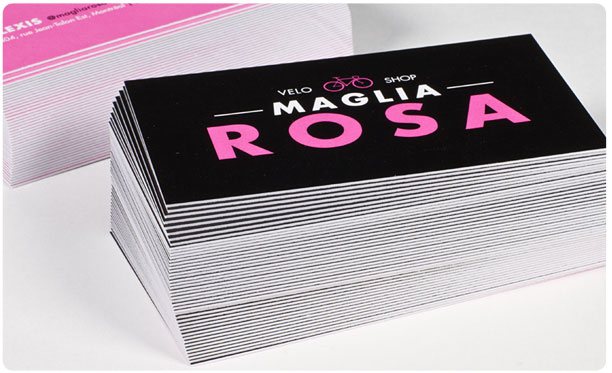 Weight:
24pt
C2S Cardstock (465 gsm)
Paper Certification:SFI®
Colours:4/4 CMYK
Press Output:Stochastic
(20 Micron Premium Output)
Coating:
Matte UV Coating
Semi Gloss Coating
Super Gloss UV Coating
The Extra Thick 24pt Business Cards
The thickest card. The highest technology. The greatest care. The best product. Are you an artist, designer, or photographer who desires immaculate detail and colour production?
24pt vs 12pt
Thickness Comparison
Jukeboxprint.com Premium Plus Collection features the 24pt stock SFI certified® card, the most durable, most prestigious business card in Canada today. We are the only company in the country to offer a specialty business card product with 24pt thickness. This premium card comes in full colour with 20 Micron output resolution. Covered with a super smooth matte finish, a silky texture that reinforces and protects colour. Perfect for people that are looking for a super smooth stock and a coating that does not leave fingerprints.
Add impact to your 24pt business cards with coloured edges. Select any colour or go with go with our bright florescent. Request your custom quote today.



Mega Thick 24pt Business Cards Printed on our premium plus production line delivering the best colour reproduction available!
Our 24pt business cards are SFI Certified.
Quantity
500
1000
3.5x2 24PT Business Cards
$199
$299
BUY NOW!
BUY NOW!
3.5x2 24PT Business Cards
With Round Corners (.3 corner radius)
$249
$399
BUY NOW!
BUY NOW!
Mega Thick 24PT Offset Flyers Available with Super Gloss, Semi Gloss, Matte Coating